Make your own crossover cable
RJ45 cable is used widely in computer network. Straight connection is used to connect two different devices example computer-modem, computer-printer, computer-switch, etc. Cross connection is used to connect same type of devices example computer-computer, switch-switch, etc. Follow this Wikipedia link to know more about crossover cable. Crossover cable can be used to form network of 2 computers.
RJ45 cable has 8 leads, as EIA/TIA 568B standard colours of wires are fixed as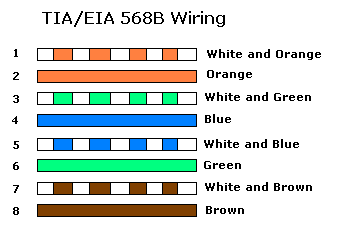 For straight connection both side have same order as specified, for cross connection one side should be EIA/TIA 568B standard and other side should have interchanged order. Connect the wire as shown....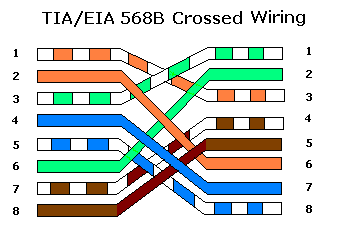 You can use RJ45 EIA/TIA 568A standard cable also, only difference is colour.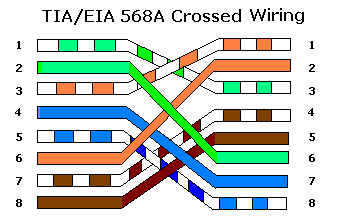 Get RJ45 pin from local computer shop, get 1.5m of RJ45 cable and crimper.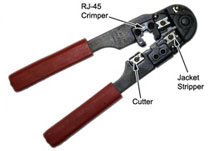 Keep the wire in proper order, insert it in clip and press the crimper that all work done.